Uppsala University student Anastasiia Mikheenkova is enjoying her time as a PhD student within the SEC doctoral network, and the opportunities for new connections and shared knowledge that it presents.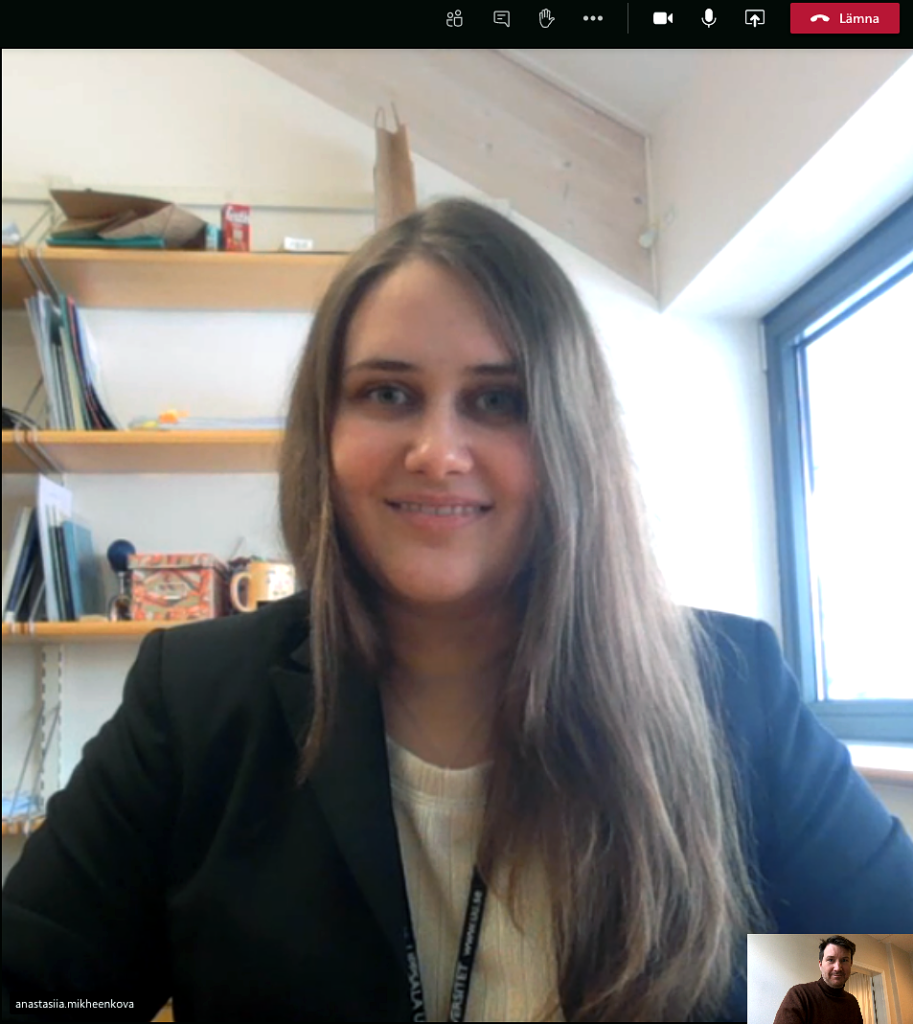 Anastasiia Mikheenkova is a PhD student at Uppsala University since October 2019. She studies agent mechanisms in li-ion batteries in collaboration with Scania, Volvo, KTH and Chalmers. Her work is mostly related to theme 3.
"I really like the online seminars and the network activities provided by SEC in 2020. I think they were really interesting. I also had an opportunity to participate in some outside of event discussions with people from the network, which was really useful.
It was unfortunate that the summer school had to be canceled. That was something I was really looking forward for and hopefully I will be able to participate in the future. Of course, I also felt the lack of personal meetings which would have helped with the networking and discussions. However, I still think it was good that we had these networking events where we could meet and get connected to others. I think the kickoff event in the autumn was very positive. We had representatives from industry giving a good overview of their work and how it can be related to me as a PhD student. There was also a good part where we got to know each other within the network, which I think is important", says Anastasiia Mikheenkova.