Summer School on Components and Systems for Electromobility
21 August,12:00

-

25 August,15:00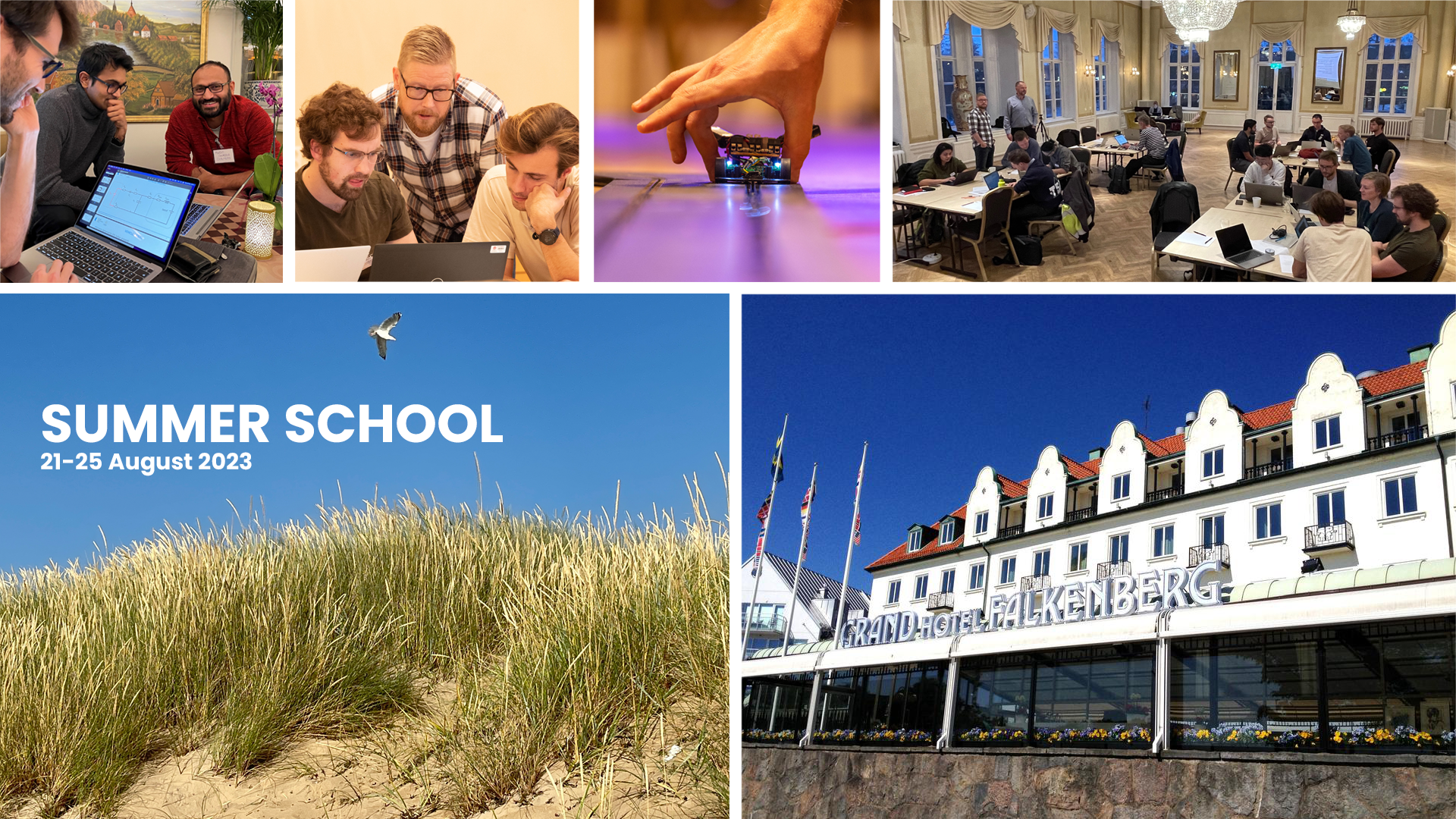 Falkenberg, 21–25 August 2023
Swedish Electromobility Centre and the SEC Doctoral Student Network are happy to invite doctoral students and the SEC industrial partners to the Summer School which focuses on Components and System Studies for Electromobility, with an emphasis on electric battery and fuel cell vehicles. This time it will take place in Falkenberg on the Swedish west coast.
Format
The Ph.D. course is intended for Ph.D. students within the SEC doctoral student network, and employees of the SEC industrial partners in the field of e-mobility. The Summer School consists of lectures and practical exercises related to the five themes in SEC.
i) Intelligent Vehicle and Systems
ii) Electric Drives and Charging
iii) Energy storage
iv) Environment and Society
v) Vehicle–Grid Interaction
The lectures will be held by theme leaders and their colleagues, and there are several networking opportunities taking place during the course.
Summer School Program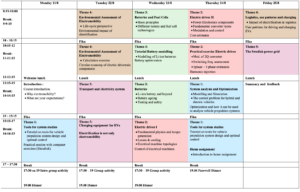 (Preliminary Schedule)
Note that the order of the lectures may change, but the general layout will be similar. The school starts at 12:00 on 21 August and lectures start at 13:15. We would like you all to be there for the welcome lunch, but if you are traveling far and cannot make it there until 13:15 let us know by emailing us at phd@emobilitycentre.se.
Practical information
Examination and Credits: Examination based on attendance and home assignment. Passing the course requires solving the assignments and making a final project presentation. The proposed credits are 5 hp.
NB! To apply for these credits within your Ph.D. course curriculum you need approval from your examiner.
When and where?
The Summer School will run between 12:00 on 21 August and 15:00 on 25 August 2023, and we are looking forward to meeting you at:
Grand Hotel Falkenberg
Hotellgatan 1
311 31 Falkenberg
https://www.grandhotelfalkenberg.se/
Falkenberg is a city situated on the west coast of Sweden and is a beautiful place in the summer. The hotel lies 2 km from the beach. More information about Falkenberg: https://www.falkenberg.se/english/falkenberg.html.
After the Summer School, we will meet again so you can present your home assignment. The exact time and place are yet to be decided, but it will be in week 38.
Course material
Most material that you need will be provided during the week. During some exercises, MATLAB will be used. If you have access to the program, make sure it is installed on your computer. If you do not have access to it, it will be possible to work in a group with someone who has it installed.
Cost
The Summer School cost is SEK 8,000 (VAT excl.) per person for Ph.D. students from academia and SEC industry partners.
Employees from the SEC industry partners may participate subject to availability and the cost is SEK 9,000 (VAT excl.) per person.
The cost will cover:
• Accommodation in single rooms for four nights (Monday-Friday) at Grand Hotel Falkenberg
• All meals included (breakfast, fika, lunch, and dinner)
• Participation fee for the course Registration and billing
Register below no later than 20 July.
The course is open to members of the SEC Doctoral Student Network and SEC industrial partners, and, employees from the SEC Industrial partners. Registration is done on a first-come, first-served basis. When registering for the course you need to fill out the billing address, reference, cost centre/department, and VAT number. Be prepared to have the information available when you register. SEC will send the invoice after the course week.
Cancellation policy
Cancellation before 20 July at no charge.
Cancellation after 20 July, you will be charged 100% of the fee.
Travel
You need to arrange and pay for your own travel to and from the course location. Falkenberg is easy to get to with public transport directly from Gothenburg and Lund/Malmö. For those traveling from other parts of the country, it is easiest to go to Gothenburg and then take a direct train from there.
Questions?
For SEC and administration-related questions, please send an e-mail to: phd@emobilitycentre.se.
Course content-related questions are best answered by the different theme leaders: https://emobilitycentre.se/research/.
TO REGISTER FOR THE SUMMER SCHOOL, PLEASE CLICK HERE.
LAST DAY OF REGISTRATION IS 20 JULY at 23:59.