The Swedish government and the Swedish industry are making an important and substantial investment in electrification of heavy transportation through the projects E-Charge and REEL. SEC is one of the participants and has been an important collaboration partner to gather the researchers for projects. 
SEC was involved as a gathering partner in the application work for the two projects. It proved to be a good decision since the centre provided the right mix of partners for successful consortia.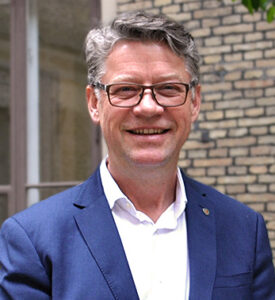 "The way SEC is constructed makes it the perfect network to find and gather the perfect set of researchers and also other actors of the network. Through SEC the project now has the right kind of research competence", says Nils-Gunnar Vågstedt, SEC's Chairman of the board.
The government and industry are together investing SEK 400 million through the program FFI to support E-Charge and REEL2.
REEL2 is focusing on regional transportation with 40 battery electric trucks that will be utilized in multiple transport services. The project is a sequel to the REEL, and has a focus on up scaling.
E-Charge is a new project which is following the same structure as REEL, with the ambition to reach higher levels of technology readiness in coming projects.
E-Charge's focus is on long-distance heavy transports, with a range over 500 km. The vehicles will be tested in logistic systems between Sweden's major cities, and are charged with high-effect charging when the drivers have their rest.
Both projects are starting immediately and will end by 2024, where the ambition is to continue with the next steps.
"These two projects are very important for the future of sustainable electrified transportation in Sweden. Together the two projects will lay out the transport eco system of Sweden's electrified regional and long-distance heavy transports, says Nils-Gunnar Vågstedt.