Representatives from SEC visited SEEL's brand new laboratory in Säve for a tour.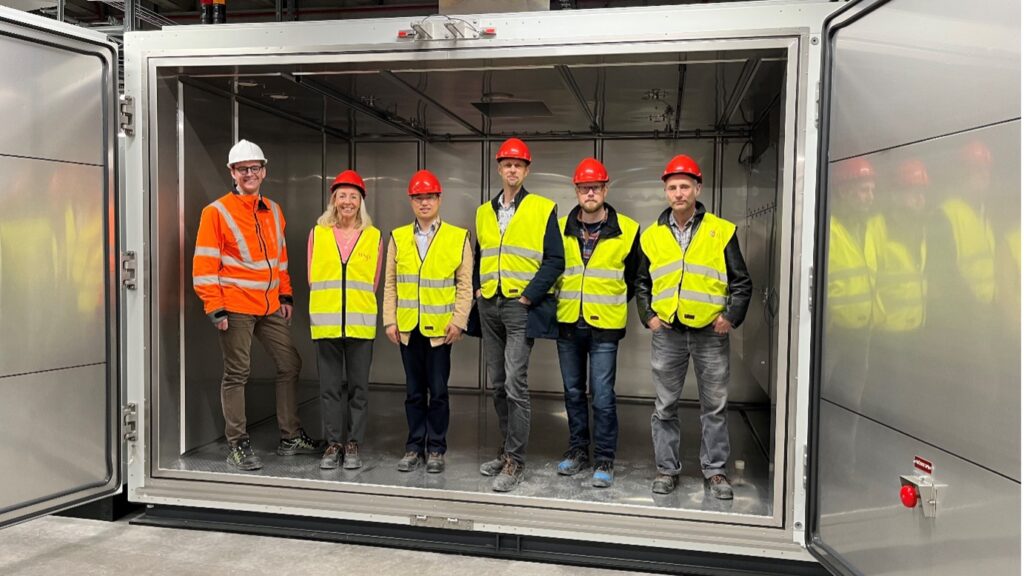 Last Friday SEC was invited to get a preview of the large new SEEL lab in Säve, Gothenburg. Martin Gustavsson, research director, showed the group around the impressive test spaces and discussed both what research can be conducted there and how researchers can be given the opportunity to explore the possibilities for their research in these labs.
The facility, inaugurated after the summer, will meet demands from developers of heavy and light weight vehicles, trucks and buses, construction machines, flight and ships. Tests can be made on all sorts of battery systems, including components from suppliers, and much more.
SEEL is also opening laboratories in Nykvarn and Borås.