The Vehicle Electronics & Connected Services (VECS) conference in Gothenburg higlights the next steps in the autonomous and electric future of transportation.
At VECS 2023, 23-24 May 2023, you will meet the most innovative minds in Autonomous, Electrification, Connected Vehicles & Mobility. You will get in-depth insights, new disruptive knowledge and unmissable networking. Listen to our outstanding speakers' cutting edge insights on the topics that are top of mind in the new ecosystem for transportation. Network with over 1600 Senior Executives from leading OEMs, Tier ones, Suppliers, Academia, Start-ups, Transportation Companies, and Cities/Municipalities at the Leading Automotive Event in Northern Europe.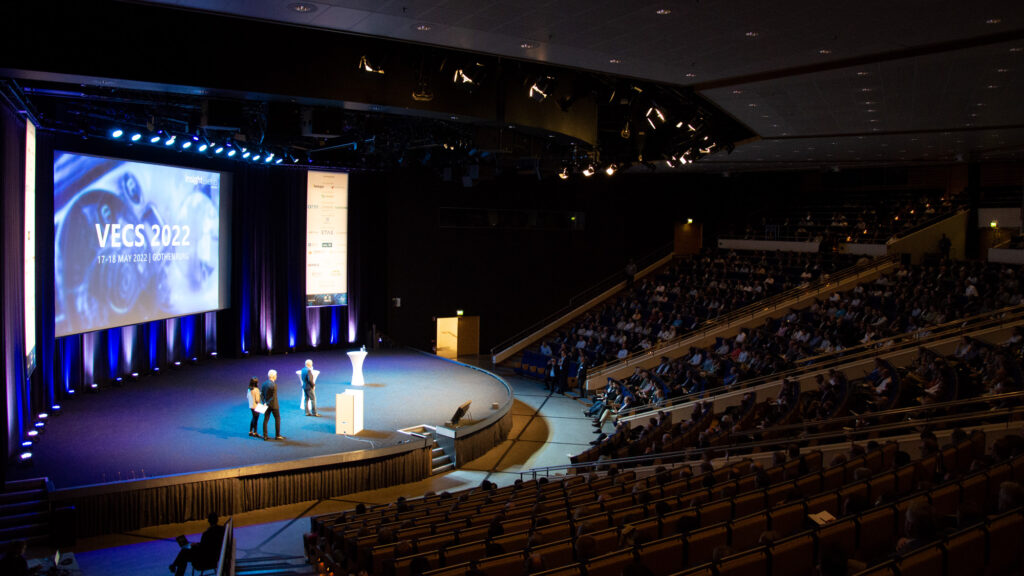 SEC at VECS
SEC's Director Linda Olofsson and Stefan Pettersson, RISE, also active in SEC, will be moderators for the Track D Electrification.
SEC researcher Mats Alaküla, Lund University and SEC's Chairman of the board Nils-Gunnar Vågstedt are keynote speakers.