With sadness, we bid farewell to our dear colleague and friend Professor Oskar Wallmark who passed away on 7th February 2021 after a short period of illness, but a long fight with cancer.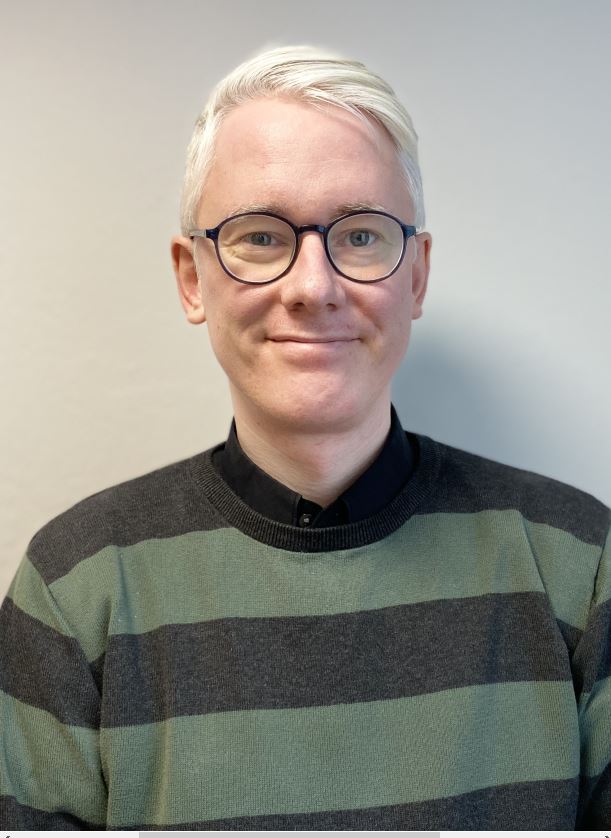 Oskar received the M.Sc. degree in Engineering Physics and the Lic.Eng. and Ph.D. degrees in Electric Power Engineering, from Chalmers University of Technology, Gothenburg, Sweden, in 2001, 2004, and 2006, respectively. His Ph.D. thesis was focused on control algorithms for permanent-magnet electric drive systems in automotive applications. During his Ph.D. studies, he spent time at the Wisconsin Electric Machines and Power Electronics Consortium (WEMPEC) at the University of Wisconsin-Madison, U.S.
In 2006 he joined the Department of Electrical Energy Conversion as a researcher. He immediately took up work on various aspects of electrical drives for railway applications and he was a highly appreciated guest of the electric drive control group at Bombardier Transportation AB in Västerås. He developed an electric motor design software and studied novel winding arrangements for slotless electric machinery in collaboration with Atlas Copco Tools and Assembly Systems in Stockholm, Sweden. In 2010 he was promoted to Associate Professor and in 2020, he was promoted to Professor.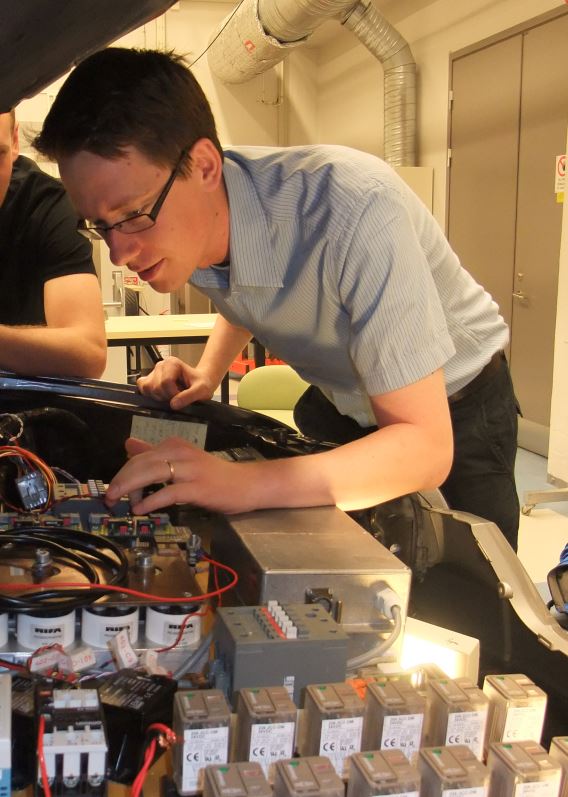 His research was mainly focused on electric machinery and power electronics for automotive applications, both from a theoretical and a practical viewpoint. He was for example part of the team of senior researchers at KTH that in 2013 completed the Research Concept Vehicle developed at the Integrated Transport Research Laboratory situated at KTH. He was also deeply involved in several research projects within the Swedish Electromobility Centre where he, since 2019, served as thematic leader within the research theme of Electrical Machines, Drive Systems, and Charging.
He has successfully supervised or co-supervised graduate students to nine Ph.D. degrees and one Licentiate degree.
A few words from Oskar's colleagues at KTH
For several years, Oskar was a highly valued leader of the Electrical Machines and Drives research group. Excellence was a leading star for him, and he had the ability to see and encourage everyone around him. A positive and calm approach were distinctive features of his tenure. He was always ready to help students and group members to excel, but he preferred to let others into the limelight while he stood by and enjoyed their success.
Being an engineering physics student from beginning, he brought in new ideas on how to teach design of electrical machines based on a rigorous theoretical approach. The courses he developed were much appreciated by students thanks to their innovative components where he successfully mixed theory, computer simulations, and hands-on work with real electrical machines.
When approaching new challenges, he was always very meticulous when it came to the theory but at the same time also in strong support for experimental verification. These two characteristics were clearly seen in the successful research project "Integrated charger concept for electric and hybrid electric vehicles" that was carried out jointly between Chalmers, KTH and LTH within the Swedish hybrid vehicle centre (now Swedish Electromobility centre)."
Memories from the colleagues at Chalmers
Oskar came from the "F-program" to Elkraft, Electric power, and soon the rumor spread about a very good student. One teacher says: My first clear memory of Oskar is when he, as a student in the drive system course, showed his great and clear interest in electrical machines and how to control them in the best way. It was a student that I noticed because of his interest and very good ability in the course.
For the department's next doctoral project, on the control of electric motors and electric cars, it was clear which candidate was undoubtedly the favorite. And what a successful project it then became! After that he took off to Mälardalen for his further career and it has been a pleasure for us to follow Oskar and see his important contribution to the development of electric vehicles in Sweden.
Oskar was a much appreciated colleague, knowledgeable, committed and thorough. We as colleagues, science and education in electric power technology have lost one of the very best. We miss you Oskar!
A few words from the colleagues at Lund University
Oskar Wallmark was a clear-sighted and skilled engineer and researcher. He was also an excellent pedagogic and a sympathetic and wise conversation and collaboration partner.
At Lund's Faculty of Engineering, we have had the privilege of not only following Oskar, but also collaborating with him. We have run joint projects between the universities and within the Swedish Electromobility Center, where he also shared the theme leadership for Theme 2 with us during the last year. We have been his opponents andbeen parts of his grading committees and also had him in ours. Oskar has educated our doctoral students and we have educated doctoral students together. He has always, in all contexts, left an imprint of skill, wisdom, kindness, joy and consideration.
It is very painful to accept that Oskar is no longer with us. He will forever remain in our brightest and warmest memories. With these words we also want to express our deepest participation in the grief that his family now bears.
Mats Alaküla, Professor
Francisco Marquez, Senior Lecturer
Avo Reinap, Senior Lecturer
Lund University
A few words from the colleagues at Uppsala University
We have been reached by the sad news of Oskar's passing. We consider ourselves colleagues even though we did not work at the same University as Oskar, mainly thanks to Oskar's gentle complaisant way of being.
His approach in science was marked by sincere unpretentious curiosity. He had a way of approaching colleagues and scientific questions without prestige or prejudice, something we all have a lot to learn from. He was driven by a curiosity and a desire to be thorough. We appreciated his efforts to have good discussions. His passing is a great loss on both a human and an academic level. We will miss his presence.
Our thoughts go to his family.
Mats Leijon, Urban Lundin, Sandra Eriksson and Cecilia Boström
Division of electricity
Kristina Edström and Daniel Brandell
Structural chemistry
Uppsala university