Bombardier is about to expand the capacity and capabilities of its existing state-of-the-art Powerlab facility in Västerås, transforming it into an open test and innovation center where future innovations for electrical propulsion can be developed and ideas exchanged between the realms of railway, road and off-road vehicles. They invited SEC to collaborate in a webinar and breakout sessions focusing on project opportunities.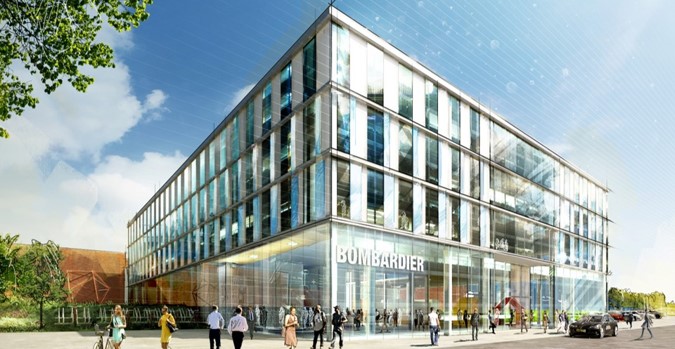 The webinar started with an exclusive virtual tour of the Powerlab led by Bombardier's Magnus Forsén giving the participants a feeling of being there, albeit the current situation.
– It was an innovative way to show us all around the Powerlab while keeping the distance. We probably got a closer look at the test cells than we would have had in person, since we were around 50 participants online! I think it gave us all a better understanding of what the Powerlab is about and what potential it has, says Francisco Márquez-Fernández, leader of SEC Theme 2, electrical machines, drive systems and charging and Associate Senior Lecturer at Lund University.
The following three breakout sessions were based on SECs themes System studies and methods, Electrical machines, drive systems and charging, and Energy storage and were prepared with suggested questions to discuss.
– The possibility, as a member of SEC, to gather Senior researchers from all over Sweden to discuss issues that are relevant to us is very valuable, says Ganesh Chandramouli, Product Manager, Propulsion Systems at Bombardier Transportation.
– Having discussions like this is really a catalyst for new project ideas. Listening through the different groups I heard many good thoughts of new collaborations cross our theme areas, says Linda Olofsson, Director of SEC.
The findings the groups made will now be taken further into the different themes and will hopefully lead to new projects.