Welcome to SEC's biennial, international electromobility conference Roads to the Future, which will take place in Uppsala Concert & Congress Hall on 26 October, 2021.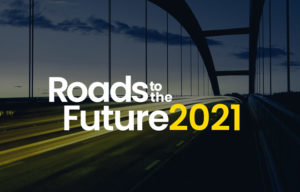 Roads to the Future shines a light on the latest research and cutting-edge technology within the field of electromobility. For the 2021 conference we will highlight topics on the theme "Charging from all perspectives".
The conference brings together researchers, students, and professionals from all over the world to promote an enthusiastic and collaborative approach, and to share knowledge across borders and fields of interest within the scientific community as well as the electromobility industry.
Join us for a day of networking and learning.
Ps! Don't miss the follow-up dinner in the evening for a chance to enjoy some good food, good conversation, and to get to know like-minded people.
(We will adapt the conference to any Covid-19 restrictions in place at the time of the event.)
When: 26 October, 2021 08:00-17:00
Where: Uppsala Konsert & Kongress
Questions: Please email events@emobilitycentre.se
Registration: Please register before September 30, 2021 23:59

Cost:
Participation is free of charge. For no show a 500 SEK fee will be charged.
The registration time has been extended and due to the late registration, you can only preliminarily 
attend the dinner, if there is room at the restaurant.