SEC Doctoral Network Lunch Webinar – Meng Lu from LTH: Electric powertrain optimization for vehicles and fleet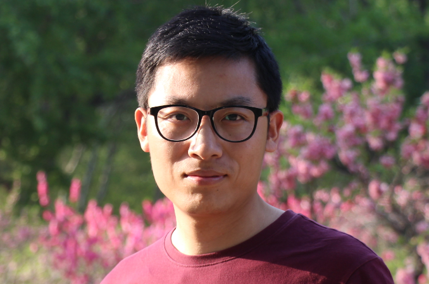 PLEASE NOTE THE NEW DATE FOR THE LUNCH WEBINAR – 2 MARCH
On 2 March the SEC doctoral network welcomes Meng Lu from the Faculty of Engineering of Lund University (LTH) to give a lunch webinar titled "Electric powertrain optimization for vehicles and fleet".
About the speaker
Meng Lu is a PhD student in the Div. of Industrial Electrical Engineering and Automation, at the Faculty of Engineering of Lund University (LTH) in Sweden. His main research topic is electric drive system modelling and powertrain optimization for electric vehicles. About the talk: This work is about electric powertrain system optimization for vehicles. The powertrain constitutes one or more power electronic converters, one or more electric traction machines and one or more mechanical transmissions with one or more gear ratios. The number of design parameters is huge, and constraints in terms of e.g. space claim, supply voltage, maximum operating temperatures, among others, need to be taken into consideration. The powertrain can be optimized to minimize different targets such as upfront cost, material use, total cost of ownership (TCO), energy consumption over a cycle or a combination of them.
Agenda
1. Optimization methodology
2. Modelling: EM,PEC and Transmission
3. Results
About the webinar
As a PhD student within the SEC doctoral network, you will be sent an Outlook invite for the event with a Teams link, you do not need to sign up through the form below.
If you are a PhD student but not part of the network you can sign up here https://emobilitycentre.se/doctoral-student-network-registration/ (if you fulfill the requirements) to get the invitation to the event.
If you are a employee (not PhD student) at one of SEC's parters and would like to join this lunch webinar, or all four lunch webinars during winter/spring, please sign up below to get the Outlook invite and link.
LAST DAY FOR REGISTRATION IS 27 FEBRUARY at 23:59.