SEC Doctoral Network Lunch Webinar – Alvier Mechatronics: System Optimization of Drivetrains for Electrical Vehicles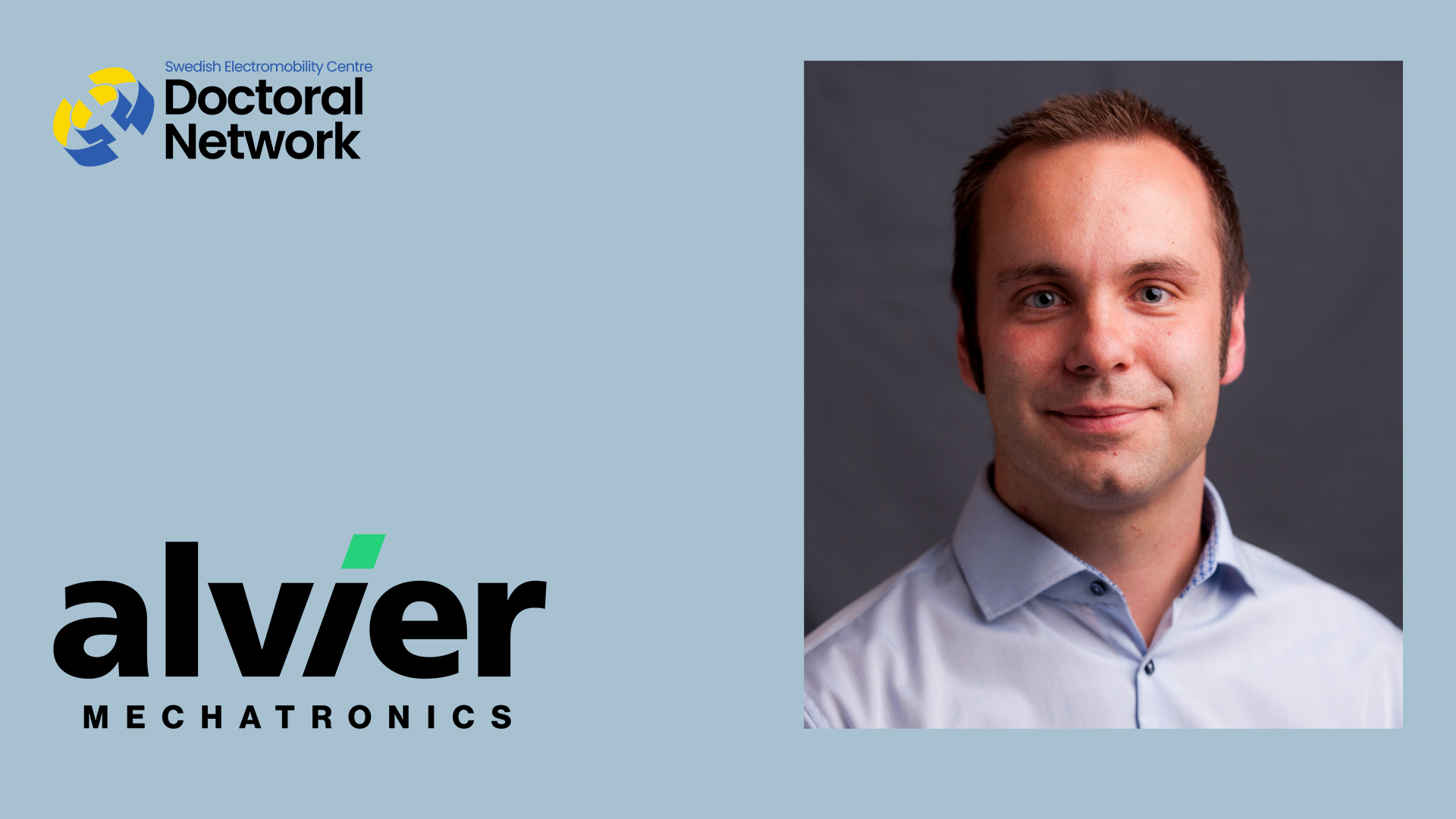 On 1 February the SEC Doctoral Network welcome Kristoffer Nilsson from Alvier Mechatronics to give a lunch webinar titled "System Optimization of Drivetrains for Electrical Vehicles".
About Alvier Mechatronics
Alvier Mechatronics, a 2018-founded startup company, develops innovative, high-frequency, high-torque, and high-efficient electric drive systems for traction and auxiliary applications. As an engineering company, we are focusing on radial and axial flux motors, transmission, and passive components for energy conversion. In these focus areas, our service offer includes system application engineering, system-, mechanical- and electronic design, 3D electromagnetic simulation, material & powder consulting, and process optimization for metal/ceramic powder parts.
With our international team of experienced experts and young talents sitting in North America, Europe, and Asia, we support our automotive and industrial customers on their way from first simulations to prototyping and validation.
Agenda
-Key Metrics
-The Challenge
-The Tools & Process
-Results: iDS Example
As a PhD student within the SEC doctoral network, you will be sent an Outlook invite for the event with a Teams link, you do not need to sign up through the form below. If you are a PhD student but not part of the network you can sign up here https://emobilitycentre.se/doctoral-student-network-registration/ (if you fulfill the requirements).
If you are a employee (not PhD student) at one of SEC's parters and would like to join this lunch webinar, or all four lunch webinars during winter/spring, please sign up below to get the Outlook invite and link.